Dog Licensing Program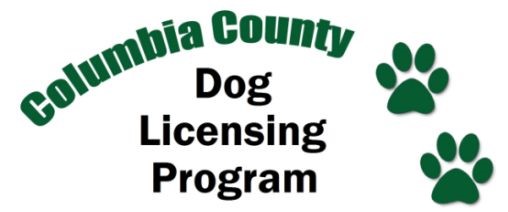 Why Do I Have to License my Dog?
The law to license dogs is mandated by the State of Oregon and is part of a rabies enforcement program designed to help ensure that dogs are properly vaccinated. In addition, dog licensing helps reunite owners with lost dogs.
Fees collected by Columbia County for dog licensing are used to provide the county with a shelter for lost, stray and neglected dogs. The fees also help fund the Animal Control Officer, providing a position to respond to the numerous animal related complaints received each year.
How Do I License my Dog?
License applications can be completed online, downloaded (Dog License Application.pdf ) and mailed to the Sheriffs Office along with proof of rabies vaccinations, or picked up in person from the Sheriff's Office.
***** Dog licenses issued must run concurrent with the rabies vaccination period*****
The Sheriff's Office oversees the licensing of all dogs in Columbia County and manages dog control.
Questions? Call (503) 366-4606 during Business Hours